Just read a fabulous, joyful New York Times article on the power of brand, as demonstrated by none other than the ultimate brand experience, the Oscar Weinermobile. In the article, a woman who dreams of being a hotdogger makes her resume a fully Kraft Heinz box of delights. Her cover letter is wrapped in Kraft packaging, her "relishing" resume is in a bottle of relish, and she even puts her face on paper weiners. Read the full article to see how beautifully far she goes to stand out.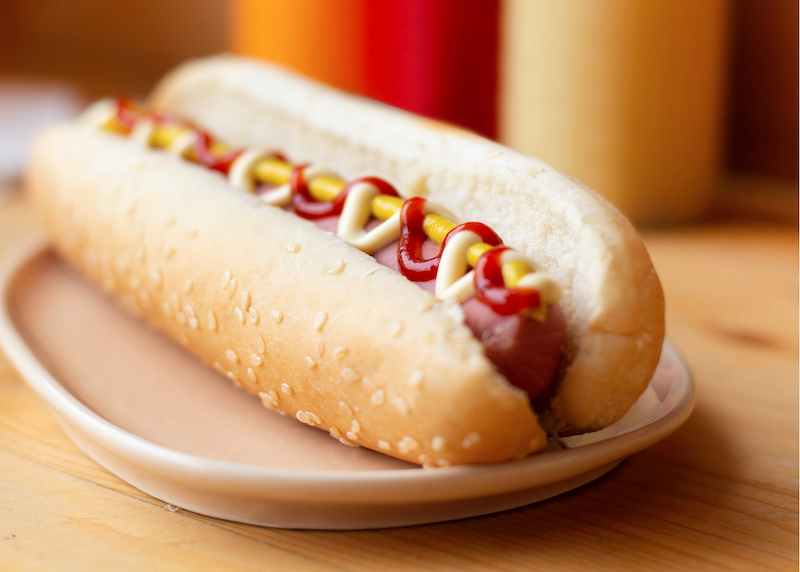 She demonstrates:
1. The power of personal brand. Everything in the universe can have a brand. A company. A person. Your dog. Your personal brand is the image and feel that the world perceives. You can accidentally have a brand without intention (and your company, you, your dog)—and you absolutely do have some kind of brand. Or you can take charge mold and shape your brand to be what you want it to be. This woman makes herself the "this gig is my life" woman with careful curating of her resume. In this digital world, more than ever, people are practicing cultivating their personal brand on social platforms. Companies are taking charge also, but molding your personal brand takes a lot of time and effort—this is where advertising and branding agencies can step in and help to guide perception.
2. The power of intention and creativity. You want to stand out from the other thousands of applicants for one of 12 jobs as a hotdogger? You've got to dig in your creative toolset and make that happen! She puts her face on paper hot dogs and says, "See, I AM the hotdogger." Who wouldn't hire someone who does that?
And to further the thoughts about branding, the article shows how the Weinermobile has captured America's heart.
The Weinermobile shows that:
1. Creativity is brave. Can you imagine being in the meeting where someone was like, "We've got to promote these hot dogs and make America love them. What should we do?" And someone else was like, "How about we make a hot dog-shaped car and drive it around?" That was a brave person, and a beautiful environment to be creating in if that brave person felt comfortable throwing that idea out there.
2. It's a hot dog, but brand makes it so much more than a hot dog. Weinermobile has elevated those hot dogs beyond hunks of questionable meat. The Weinermobile doesn't even have hot dogs in it. Instead, the Weinermobile has whistles (nostalgia), rides, photo opps. It attaches the idea of joy (and only the kind of joy that can be inspired by a giant hot dog on wheels) to the hot dog. Brand attaches an idea to a thing. And everything you publish—from social to signage to websites to your logo—can help attach that idea even further.
3. Brand creates loyalty. People then take this joy and let it simmer in their memories. It can do the unconscious work there, until the next time they are in the store. And the brand connection is so powerful (as mentioned in the article), that people value it above their weddings, remember it through dimentia… Brand makes customers for life.
The article is worthwhile, if only to feel what kind of feelings the Weinermobile stirs up in you. And to consider how you, or your company, or even your dog—have a brand. What feelings and associations does your brand stir up? What feelings do you want it to?