We are celebrating over 10 years with a favorite client—Seigle's Cabinet Center. It's hard to believe that just over a decade ago, Demi & Cooper Advertising was carving our way in the new digital marketing space. We knew the print and billboard worlds very well, and there was nothing new coming out of them. We had seen early success in the digital space, and since the social and web marketing world was exploding with growth, we made it our mission to become experts in it. We focused on building an arsenal of full online social campaigns that could reach customers where they were at. Charles Falls of Demi & Cooper Advertising and Mark Seigle of Seigle's Cabinet Center are both Elgin business owners who had met at area events and on nonprofit boards through the years. Mark had recently restarted Seigle's, his family-owned business, and shifted the focus to cabinetry. He connected with Charles, and thus began our happy partnership that continues to this day!
We recently spoke with Mark about his experiences working with Demi & Cooper. Read on to get to know a client's perspective, and to get some ideas about how we might be able to help your business "ring the register!"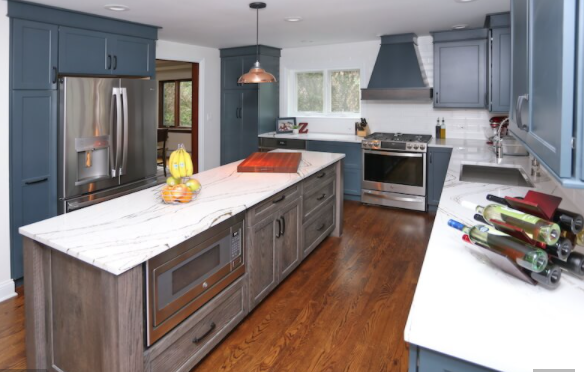 Tell me about your experience working with Demi & Cooper.
The year was 2009. I bought my former company Seigle's back, and it was a fraction of its former self. I could no longer afford my own marketing staff, so I reconnected with Charles Falls to determine if I could outsource my marketing to Demi & Cooper. Since I had sold the business in 2005, there was a seismic shift in marketing activity from the traditional forms of print, TV, and radio to digital, which I knew nothing about. (In fact, I didn't and still don't own a smartphone.)
What's been a favorite project, campaign, or marketing tactic?
Our first digital promotion was the giveaway of the newly invented Apple iPad for the purchase of a kitchen. Literally overnight, this promotion had "the buzz." Everyone was talking about our iPad giveaway, and I had no idea how they found out. That's the magic of digital marketing. Demi & Cooper knew where our customers slept and found them and brought them to our door. To date, that was my favorite most amazing project.
What are some results you've seen?
I'll remember Charles's sage advice that digital doesn't ring the register as fast as traditional marketing methods. He begged my patience, and over time the traction began. Demi & Cooper has proven the value of our marketing platform.
Fast forward to today—our Before and After kitchen campaign continues to be the backbone of our marketing efforts. It is closely tracked by countless followers, many who realize they too need to replace their kitchen and/or bathroom.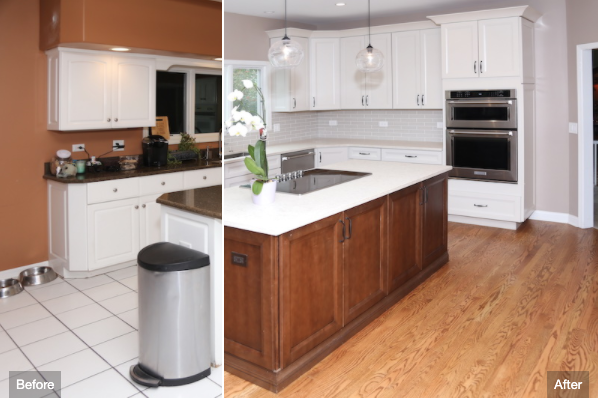 What do you think about the client/agency communication?
Demi & Cooper is a wealth of talented marketing professionals, all of whom are responsive and attentive to this client's needs. They continue to keep Seigle's on the cutting edge of the ever-changing opportunities in social media and digital platforms.
Why should a company choose Demi & Cooper?
1. Shop local. It's an Elgin-based company, and we like working with an Elgin-based agency. It allows us to meet in person each month, to review campaign status, and explore new opportunities.
2. Results. Although we believe work is well organized, creative, and professional, the most important thing is that it rings the register.
---
Thank you, Mark, for the kind words. Thank you for our many years, and for always pushing us to be our best.

Seigle's is an incredible family-owned company with a beautiful story that led them to being the largest distributor of kitchen and bath cabinetry and countertops in the Chicago market. If you are considering a remodel, contact Seigle's today! They are full service—they can help you with everything from free design and estimates to installation and financing. 
Are you interested in learning more about working with Demi & Cooper Advertising, reach out! We'd love to hear more about your company and your growth goals.